(cross posted over at WeenieCampbell)
I just wanted all you BB fans to know that my wife and I finished the gravestone that we're donating to be placed at Blind Blake's grave. (I own a small monument company.) We'll be shipping it out this coming week to Angela Mack in Grafton, WI, who will arrange for installation at the cemetery.
The stone is a 2ft x 1ft black granite marker, and to make it super special, my wife put a primo hand etching of Blake's portrait on the stone. I hope everyone likes it!
Here's a few photos of the process and the finished stone....
We carve lettering first with BB's info, then use his picture to transfer a line image of his portrait onto the granite with red contact paper.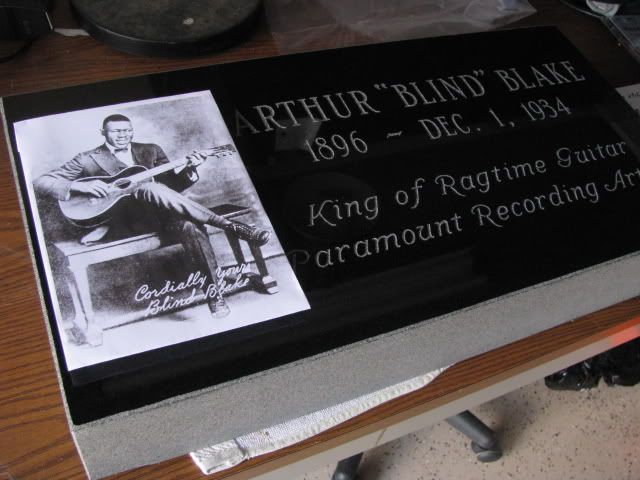 Temporary line image is on the stone and ready for etching.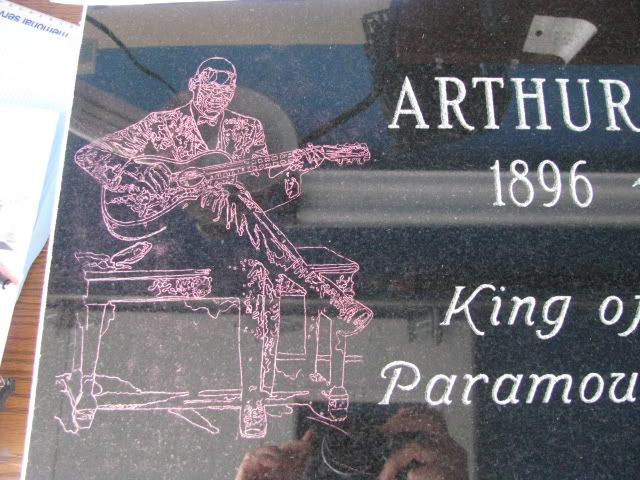 My wife etches the portrait permanently onto the stone with a diamond-tip electro-stylus.
Finished stone, ready for its journey to Grafton. Sorry for the reflections, it's hard to get a good photo with the shiny finish.
Hopefully I'll get some photos sent to me when it's installed and can post them here.
Thanks,
Marc